Nutri Vet was established in Indonesia since 2018 as the sole distributor of Charoen Pokphan Group China, which sells feed additives & medicine for the animal nutrition of livestock. To develop our business in Indonesia, Charoen Pokphan Group has established two offices in Hong Kong and China under the names More Than Solution Holding Company (MTS) and Henan Chia Tai Biochemistry Trading.
Nutri Vet currently has warehouses in Jakarta and Surabaya with offices based in Jakarta to carrying out the distribution of its products.
We want to provide solutions that can support feed factories and breeders in Indonesia in order to provide opportunities to develop their businesses in the face of high human population growth and volatile commodity prices.
CP Group Link CN
Puhui Road, Zhengzhou Area, Henan Free Trade Zone, China
More Than Solution
Vigor Industrial Building, Cheung Tat Road, Tsing Yi NT, Hongkong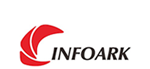 INFOARK
New Land Plaza, Fuchemg Road Haidian District, Beijing China